Welcome to my profile! Make sure to read it all even if it isn't much!
Trey is a very fun and loving Fennec, yet he's not afraid to tell you off if you're going to be an ass to him. He stands at just under 6 feet, a bit tall for a fennec but it runs in the family. His appearance is soft, to say the least, his build is that of a runner, skinny, toned, and in shape. His fur a sandy yellow in most parts but from his muzzle down his chest and to his groin it's a lighter tan. Atop his head a fluff of purple hair as well as a purple heart on his left cheek, a birthmark he's had since a child. Trey may be a fennec but his ears aren't the biggest thing in the world, he enjoys having them played with but if you're just going to focus on that find another fur to talk to. Trey loves to converse with new people and loves meeting new friends, don't be afraid to bug him if you ever get the chance to!
Sex: Male
Orientation: Bisexual (Preference towards males, it takes a special female to get in his pants)
Height: 5'11"
Weight: 155 lbs
Role: Verse
Cock size: 8" from base to tip; 6" in diameter; 3 1/2 in knot sits at the base of his cock
And please, if you're going to message him for an rp give him something to work with, one line isn't going to cut it guys. If you're on the site you should have gone through high-school and can form a sentence properly. (That means spell correctly, use punctuation and type out at least 2 lines, I know you can do it.)
Pictures:
(The one in the middle)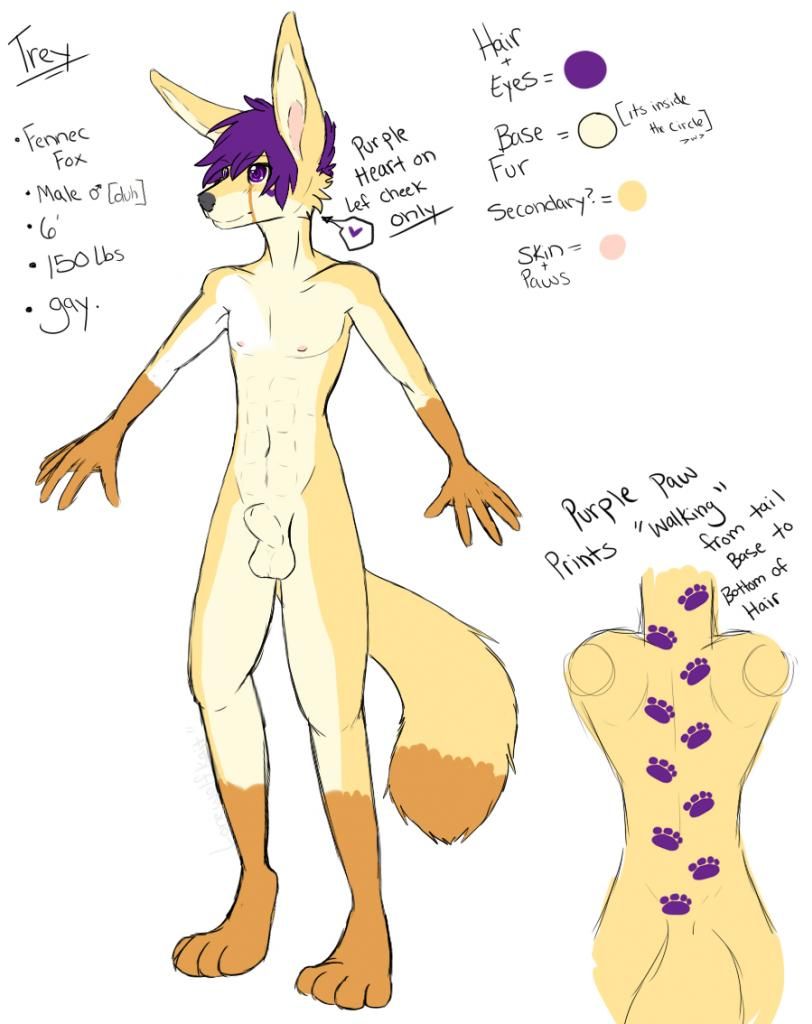 (Old ref sheet)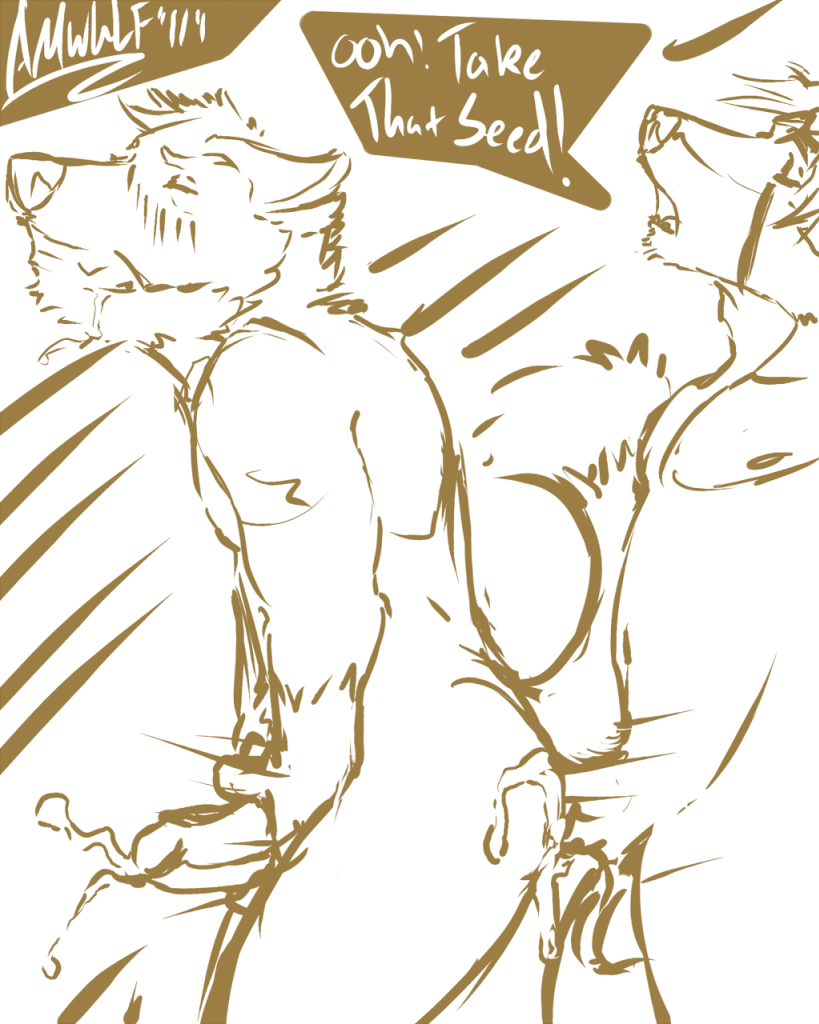 (The one on the right)
ALL of these pictures are mine and you may not use them unless allowed by me
Like I said, don't be afraid to bug him, he loves the attention!